Guerlain KissKiss Gold and Diamonds lipstick for $62,000!!
|
I know, shocker right? A whopping $62,000 for a tube of lipstick sounds too out of this world. But before we judge this luxurious beauty product, let's first see what it makes it so expensive.
Handcrafted by a French goldsmith, KissKiss Golds and Diamond made by Guerlain sparkles with diamonds and precious metals. The glistening case can carry 15 lipstick shades, and if you happen not to like any of them, you can always have Guerlain's creative director Oliview Echaudemaison create one for you.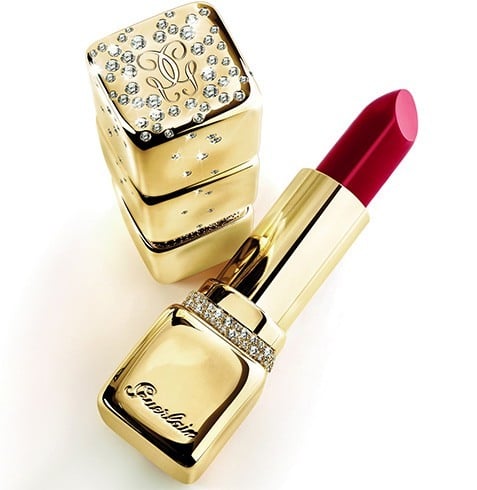 KissKiss contains light reflectors that creates that dazzling effect on your lips, a softening complex of Vitamin A, alpha bisabol and waxes that provide that instant and long-lasting moisture. Well, that's it. There's really nothing special with the lipstick itself, the vava voom is in the packaging.
This lipstick's case is made from 110g of 18 carat yellow gold, decorated with 119 diamonds! How's that?
According to designer Herve Van Der Straeten:
"Lipstick is simple yet mysterious. One never really knows what she may uncover when the top is removed. This element of surprise creates curiosity and longing, which is what I hope each woman experiences when she clutches KissKiss Gold and Diamonds in the heart of her hand. It is powerful and unimaginable, unique and desired, obtainable and unobtainable at the same time."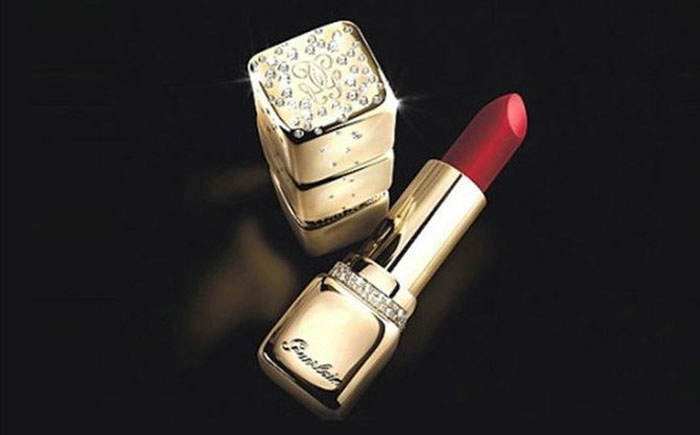 Well, it is indeed obtainable but unobtainable at the same time. You know, considering how insanely pricey it is. Fortunately though, this lipstick can be refilled. So you don't have to worry about how much waste it would be once the lipstick is gone and the expensive case will be left gathering dust in your drawer.
Oh and before we forget, you can have your name engraved in this luxurious gold tube too. Or if you have a generous boyfriend, he can also have a personalized message engrave in the lipstick's case, perhaps one that says "For My Love".